LG I NANOCELL 75 SERIES I 86 INCH I 4K UHD LED I SMART TV
er it's cinema, sports, or games, it delivers real 4K images with vivid colour and fine detail. Enjoy more realistic images in four times the resolution of Full HD.
*The actual product may differ from image shown.
Quad Core Processor 4K
Enhance What You Watch
The processor removes video noise and creates more vibrant colour and contrast. Low resolution images are upscaled and reproduced at close to 4K quality.
AI ThinQ
Your Central Hub of Convenience
Intelligent LG AI ThinQ makes life all the more convenient. *Natural voice recognition allows you to command and control your Home IoT ecosystem.
*Natural voice recognition is available in English, Korean, German, French, Italian, Spanish, Portuguese, Russian, Polish, Turkish, Japanese, Arabic, Vietnamese, Thai, Swedish, Indonesian, Danish, Dutch, Taiwanese, and Norwegian.
*Supported service availability may vary by country.
*The feature name on the settings may vary among TV OS versions.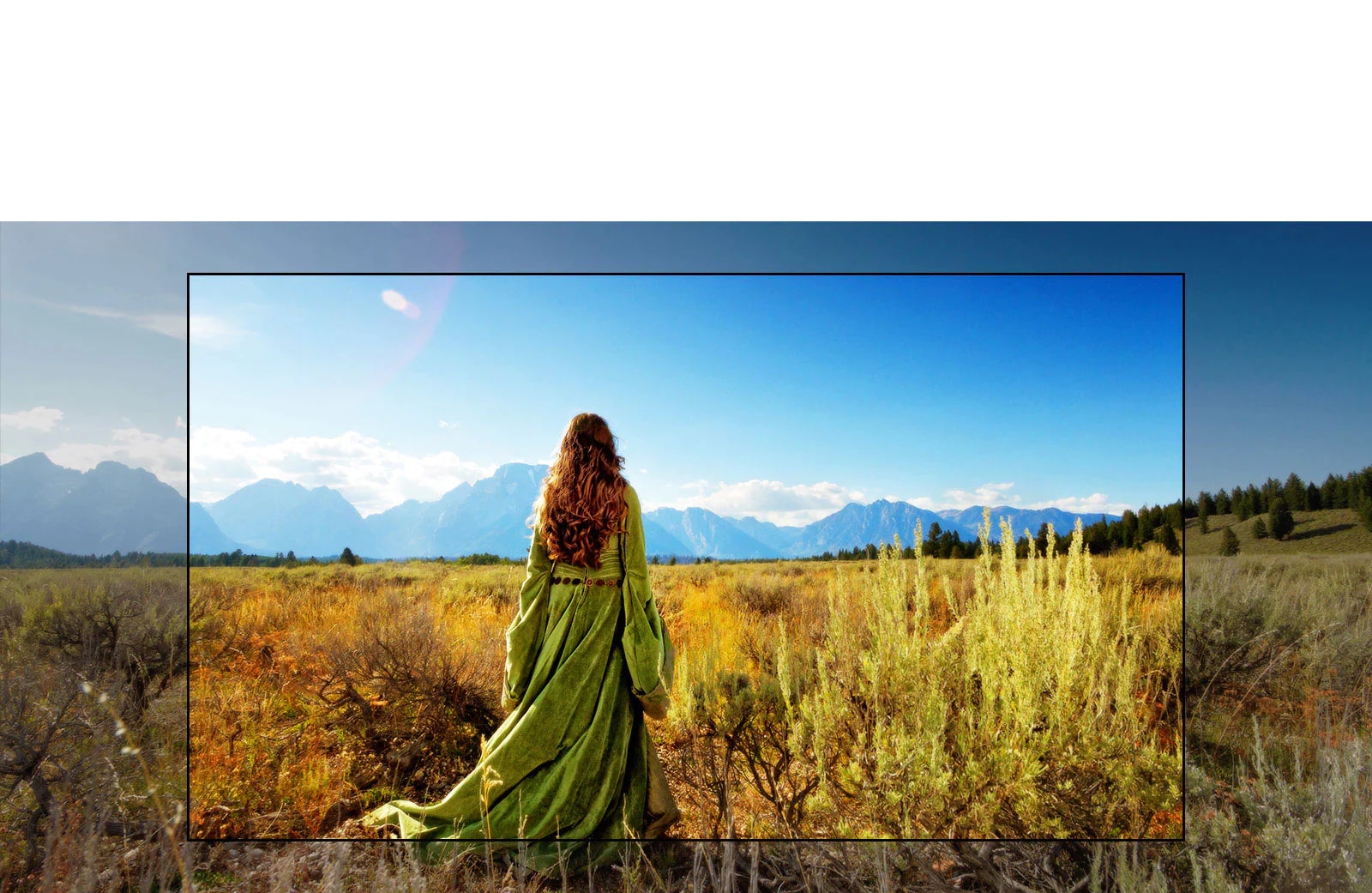 True Cinema Experience
Bring Theatre Home
FILMMAKER MODE™
Watch Content As The Creator Intended
The processor automatically turns off motion smoothing for the full motion picture effect. Watch films and other content with the creative intent and cinematic experience preserved.
*FILMMAKER MODE™ logo is a trademark of UHD Aliance, Inc.
HDR 10 Pro & HLG Pro
Enjoy Content in Lifelike High Definition
LG UHD TVs provide optimal HDR picture quality with the support of major HDR formats including HDR 10 Pro and HLG Pro.
*Screen images are simulated.
Ultra Surround
Dive Into The Art Of Sound
Multiple virtual audio channels create a more immersive sound experience. Enjoy subtle dialogue and sophisticated sound as if you were in the scene itself.

*Screen images are simulated.
*The actual product may differ from image shown.
Unlimited Entertainment
Endless Content, Endless Enjoyment
Access the Apple TV app, Netflix, and LG Channels. Choose from the latest movies, TV shows, documentaries, and live sports, and find them all in one place.
*Apple, the Apple logo, and Apple TV are trademarks of Apple Inc, registered in the U.S. and other countries. Apple TV+ is a trademark of Apple Inc.
*Supported service availability may vary by country.
Realistic Gaming Experience
Win The Game with LG UHD TV
HGiG profile for HDR Gaming
Immerse Yourself in the Game
HGiG recognises TV performance and picture quality then tunes HDR graphics to provide a realistc HDR gaming experience.
*Screen images are simulated.
Low Input Lag
Take Control of Your Gaming
LG UHD TV's let users take control of their games with minimal delay.
Thrilling Sports Experience
Feel the Stadium Atmosphere
Wide Viewing Angle
Lifelike Colours from Any Angle
Watch your favourite teams play on a display with spectacularly realistic colours, no matter where you sit.
*Screen images are simulated.
Bluetooth Surround Ready
Big sound for the big game
Create a surround sound effect by connecting any two Bluetooth speakers to your LG UHD TV. Be more immersed in the game and feel the live atmosphere.

*Connection Available : LG PK7/7W/5/5W, PL7/5, PN7/5, RM2, RN9/7/5, ON9/7/5.
*The actual product may differ from image shown.
Live Smarter with the New WebOS
Enjoy more content through streaming services including Netflix, YouTube, Disney+ and more*. The newly added voice control feature allows you to control your home appliances with your voice.
*Content available on the Launcher Bar may vary by region.
DISPLAY TYPE
Screen Type4K NanoCellScreen Size (inch)55"
Resolution3, 840 x 2,160NanoCell DisplayYes
IPS PanelYesWide Viewing AngleWide Viewing Angle
Wide Color GamutNano ColorBiliion Rich ColorsYes
DimmingLocal DimmingUltra LuminanceUltra Luminance
BLU TypeEdgeTruMotion / Refresh RateRefresh Rate 100Hz
PICTURE QUALITY
Processorα7 Gen3 Processor 4KAI Picture / ProAI Picture
Auto Genre SelectionYes (Dolby HDR only)Image EnhancingImage Enhancing
AI Brightness ControlYesHDRCinema HDR
Dolby Vision IQ (RF / HDMI / CP / USB)HDMI/CP/USB (4K/2K)HDR10 Pro (RF / HDMI / CP / USB)RF/HDMI/CP/USB (4K/2K)
HLG (RF / HDMI / CP / USB)RF/HDMI/CP/USB (4K/2K)FILMMAKER MODE™Yes
HDR EffectYes (4K/2K)Dynamic Tone Mapping / ProHDR Dynamic Tone Mapping
4K HFR (RF / HDMI / CP / USB)HDMI2K HFR (RF / HDMI / CP / USB)HDMI
Motion ProMotion ProDimming AlgorithmLG Local Contrast
Upscaler4K UpscalerHEVC (Video Decoder)[email protected], 10bit
VP9 (Video Decoder)[email protected], [email protected], 10bit
HGIG ModeYesInstant Game Response (VRR/ALLM)VRR/ALLM
Picture Mode10 modes (Vivid, Standard, Eco, Cinema, Sports, Game, HDR Effect, Filmmaker, (ISF)Expert(Bright Room), (ISF)Expert(Dark Room))Auto CalibrationYes
SOUND QUALITY
Speaker (Sound Output)20W (10W per Channel)Channel2.0ch
DirectionDown FiringSimultaneous Audio OutputYes
DOLBY ATMOSYesAI Sound / ProAI Sound Pro
AI Acoustic TuningYesSurround ModeUltra Surround
Clear VoiceClear Voice IIIBluetooth Surround ReadyYes (Required Bluetooth)
WiSA SpeakersYes (2.0ch)LG Sound SyncYes (Required Bluetooth)
Auto Notification (Bluetooth easy pairing)Yes (Required Bluetooth)Sound ShareYes
Audio CodecAC4, AC3(Dolby Digital), EAC3, HE-AAC, AAC, MP2, MP3, PCM, WMA, apt-X
AI
ThinQYes (Required Bluetooth)Intelligent Voice RecognitionYes (2.0ch)
Speech to TextYes (Required Bluetooth)LG Voice SearchYes (Required Bluetooth)
Google AssistantYesAI UXYes
AI HomeYesAI RecommendationYes
Intelligent EditYesHome DashboardYes
Auto Device Detection (Magic Remote Control)YesSmart Speaker CompatibleYes
Google Home ConnectionYesMobile ConnectivityYes
Screen ShareYesLG TV Plus AppYes
ThinQ AppYesRemote Voice RecognitionYes
SMART FEATURE
Operating System (OS)webOS Smart TVNumber of CPUsQuad
Magic Remote ControlBuilt-InQuick AccessYes
Universal ControlYes (Magic Remote Controller)360° VR PlayYes
Related Content SearchYesArt GalleryYes
LG StoreYesDIALYes
Web BrowserYesMusic PlayerYes
TV On With MobileYesWi-Fi TV OnYes
Bluetooth Low Energy OnYes (Required Bluetooth)Network File BrowserYes
Block access to harmful siteYesLive Plus (ACR-based Bilateral Service)webOS5.0
Hotel ModeYesSports AlertYes
Music DiscoveryYes
BROADCASTING SYSTEM
Digital TV Reception(Terrestrial,Cable,Satellite)YesTerrestrialDVB-T2
CableDVB-C (VH Only)Analog TV ReceptionYes
Data Broadcasting (Country Spec)HbbTV (Australia, New Zealand, Singapore, Malaysia, Vietnam)
CONNECTIVITY
HDMI2 (Rear)/2 (Side)VersionHDMI 2.1 (2)/HDMI 2.0 (2)
Simplink (HDMI CEC)YeseARC / ARC (Audio Return Channel)eARC (HDMI 3)
USB2(Rear)/1 (Side)LANYes (Rear)
ComponentYes (Rear, Gender Type)Composite In (AV)Yes (Rear, Gender Type)
RF In1 (RF)SPDIF (Optical Digital Audio Out)Yes (Rear)
Headphone outYes (Rear)Line outYes (Headphone Out Common)
WifiYes (802.11ac)BluetoothYes (V5.0)
POWER
Power SupplyAC 100~240V 50-60HzStandby Power Consumption0.5W↓
Power Consumption (W)94Energy Saving ModeYes
Illuminance Green sensorYesEnergy StandardYes
ENERGY STAR® Qualified (Ticks)4Estimated Annual Operating Cost ($)46
Estimated Annual Electricity Use (kWh)172
WEIGHT/DIMENSIONS
Weight without Stand (kg)17.2Weight with Stand (kg)18.7
Size without Stand (WxHxD mm)1232 x 716 x 63.6Size with Stand (WxHxD mm)1232 x 786 x 263
ACCESSORY
RemoteMR20BatteriesYes (AA x 2EA)
Component / AV GenderYesPower CableYes
WALL MOUNT
VESA Size (HxV mm)300 x 300LG bracket Model (Optional)OLW480B
02 Years' Panel & Service, 01 Year's Parts, 06 Months' Power Adapter, No Warranty for Remote.